If you're on a dial-up, this may be a long load. But it's worth the wait. Make yourself a sandwich.
Photos of Miranda Sound @ Little Brother's 2/1/03 for the
donewaiting.com
launch party!
You can read the wrap-up
here
.
Photos copyright Kiesha Jenkins / donewaiting.com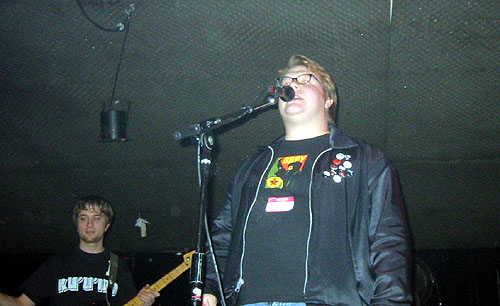 Bob Duffy introduces one of his favorite bands to a sexy crowd. Sean is in the background, wanting to get the show on the road.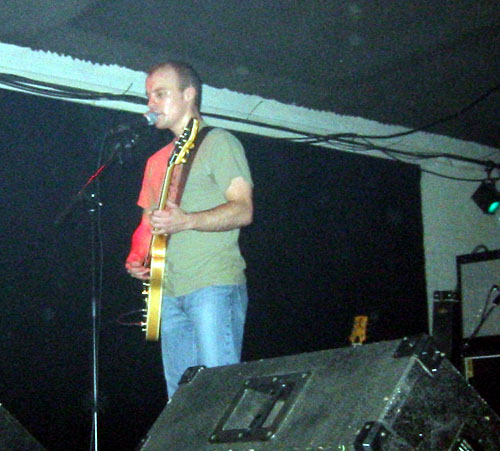 Billy Peake shoots musical lasers from his guitar and mouth.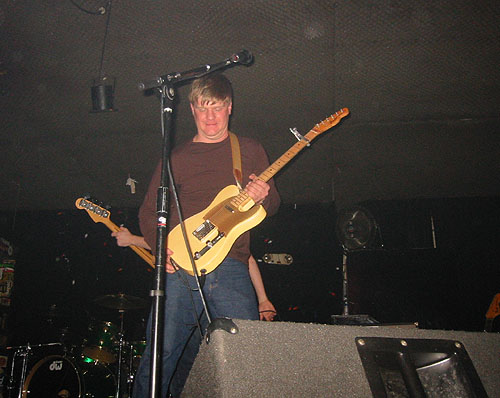 "Sexy crowd, meet my guitar!" says Dan.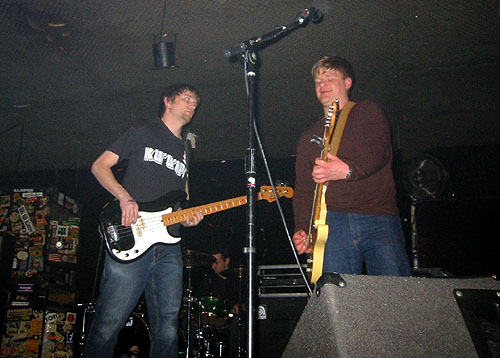 Sean and Dan, the rock equivalent of Godzilla vs. Mechagodzilla.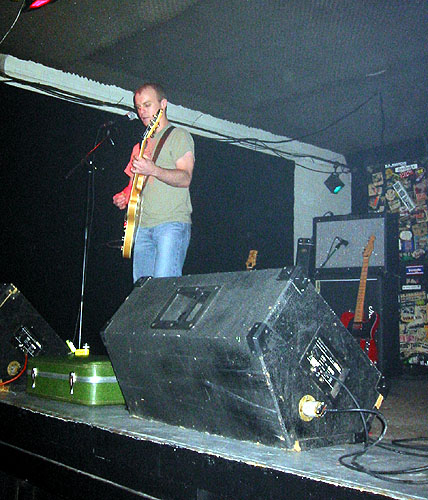 Billy has run out of lasers; he is now shooting fire.

_________________


C'MON C'MON THE CLUB IS OPEN