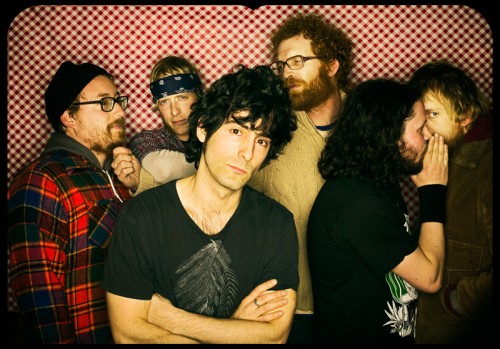 This should be a great one.
Blitzen Trapper
's
Furr
(Sub Pop) was one of my favorites from last year, and the Portland band has a new EP,
Black River Killer
, out on Oct. 6 (eponymous mp3 below). Songwriter Eric Earley says
here
that the EP is completely separate from Blitzen Trapper's upcoming album. A snippet:
Quote:
So there's been alot of questioning about the songs on the BRK EP, thought i'd do some explaining... Silver Moon is near four years old, recorded around three times in differing formats, Preacher's has about the same timeframe, Black Rock and Shoulder are older dating back to the old house on 69th and Long where garmonbozia was recorded in '02 and '03 roughly. Big Black Bird was originally an instrumental track recorded at the 69th house for the soundtrack to a film we made entitled Who is Manfred Milner? or something like that, it ran during the final credits, the complete soundtrack i've never released, around the time of Furr or previous I recorded the version you now hear adding lyrics and other notable soundz... The BRKiller EP is in no way a linear follow up to Furr and is in no way exemplary of the new record which I'm working on and of which i've only spoken of in a few interviews and that mostly inaccurate and amusingly misleading.
That'd be a good show by itself, but Merge Records'
Wye Oak
is on this Donewaiting/
BenCo
bill, too. I'll let Chip tell you more about them soon...
We've got a pair of tickets to give away for this show, too. To enter, send a blank e-mail with the subject title BLITZEN OAK to
contest@donewaiting.com
. A winner will be randomly chosen on Oct. 12. And, of course, you can always
purchase tickets in advance
.
mp3:
Blitzen Trapper - Black River Killer
"Black River Killer" video: