King Ghidorah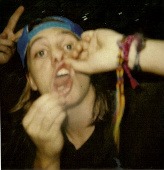 Joined: Fri Mar 19, 2004 9:37 am
Posts: 772
Location: Columbus
We've been away for a little while, but we are back with new songs and some fresh takes on some old ones. If you like your rock with side of blues and punk, we have just the dish for you.

Friday May the 14th at the High Beck w/Scott Wise and John Widner (formerly of Toast)

Friday May 28th at The Dolphin Lounge w/Unfinished Wood

Hope to see you there!